Dental Implant Procedures for Milwaukee Area Patients
We're not going to lie to you. The implant procedure is not quick, nor is it painless; however, we guarantee your quality of life will improve with dental implants from Ross Dental. We explain our implant procedure below. For more information, contact Dr. Ross to schedule an informative appointment. Or, if you're interested in dental implant restoration, schedule an appointment today to get started!
Dr. Dan Ross has acquired the schooling and experience to perform the most complex dental implant procedures. He graduated cum laude from Marquette School of Dentistry, and in 2007 he earned his doctorate in dental surgery. Now, Dr. Ross has his own dental clinics in New Berlin and Waukesha and provides the best dental implants in the Milwaukee area. If you're looking to undergo a cosmetic, comprehensive or dental implant procedure, contact Dr. Ross today.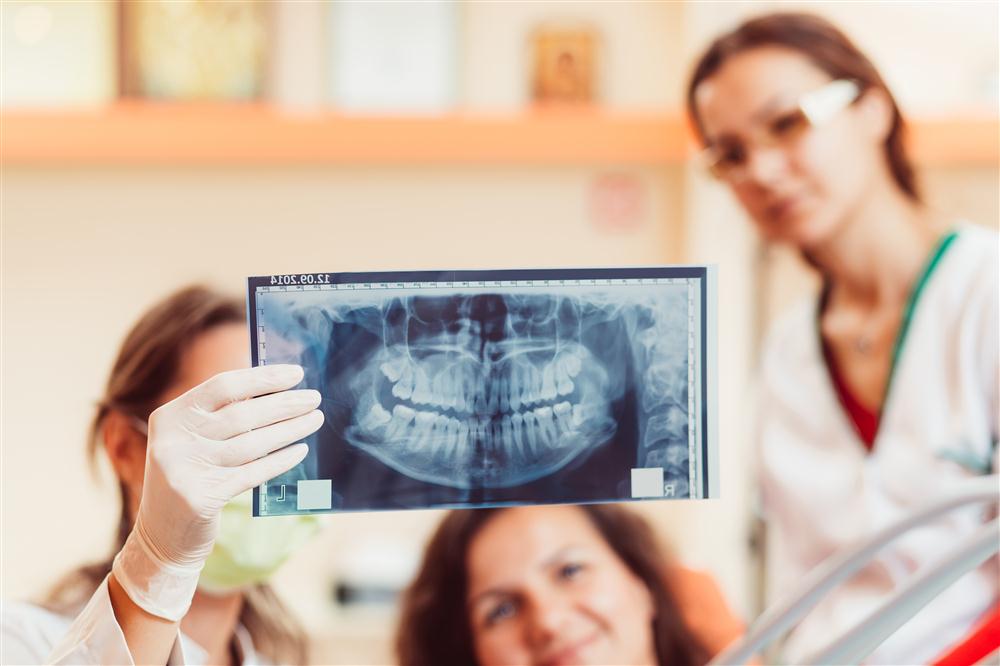 The Different Types of Dental Implant Procedures
There are two types of dental implant procedures. While the general idea is the same, they differ based on how the implant is secured. In both circumstances, the implants are created out of titanium because it is not rejected by the body. This makes dental implants safe. The two types of dental implants procedures are:
Placing Implants in the Jawbone: Dentists refer to this type of dental implant procedure as endosteal implants. The implant is directly inserted into your jawbone. If your jawbone can't support the implant, bone grafting is required. After the implant is in place, your gums must heal and fuse into the implant.
Placing Implants Under the Gums: Placing implants under your gum, on or above the jaw bone, is an implant procedure referred to as subperiosteal. It's a metal framework created to cover a larger surface area. The frame has small metal posts used to hold your implant in place. This procedure is mostly used when there is not enough bone to do an endosteal implant.
Dental implants require a surgical procedure and it's important to understand the process. Learn more about whether dental implants are right for you, and the cost of implants compared to dentures.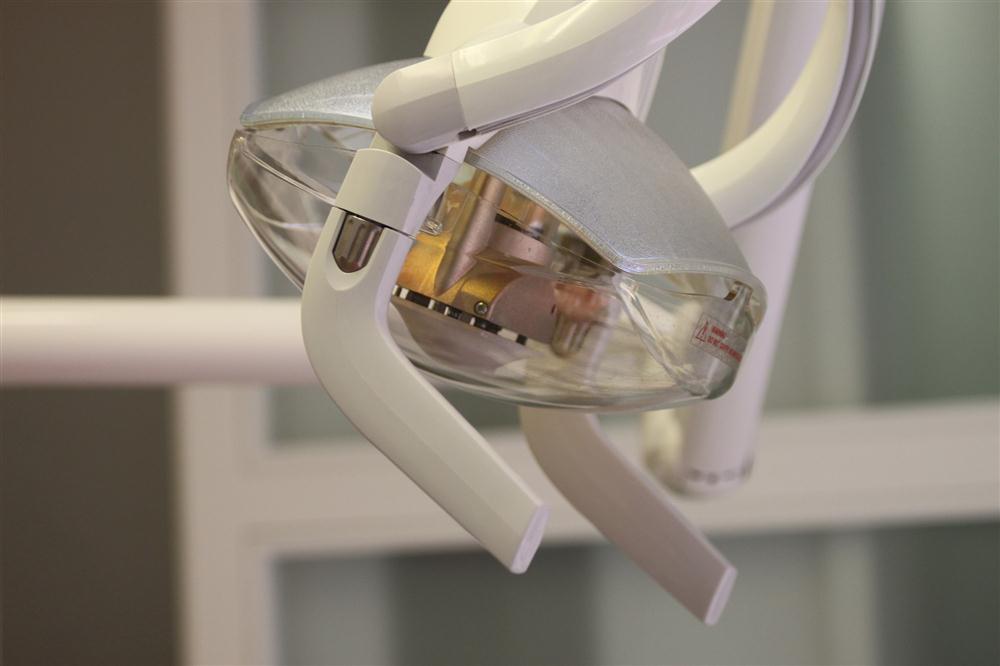 Guided Implant Surgery at Ross Dental
What is guided dental implant surgery?
Computer-guided tooth implant surgery starts with a CBCT scan (Cone Beam Computed Tomography) and a 3D optical scan capturing the critical anatomy of your mouth.
Sophisticated software is used to combine the scan results and create a highly accurate surgery plan using virtual placement of the final restoration.
Ross Dental will create a 3D printed surgical guide right in our office.
This guided implant placement takes human error out of the equation and leads to:
Optimal tooth implant placement and function
A safer, more accurate implant surgery
CBCT dental scan & guided implant placement cost
Many dentists charge hundreds of dollars extra for lab-printed dental surgical guides (also called surgical stents). At Ross Dental, our tooth implant patients benefit from this cutting-edge technology at no extra cost.
For the highest value, safest implant procedure and most precise tooth implant placement, contact Ross Dental for a consultation.
Dental Implant Procedure, Step-by-Step
Consultation and Planning: Dr. Ross will examine the area where a tooth or teeth are missing, including taking X-rays. He'll evaluate the overall condition of your mouth and plan the surgery. This is the best time for you to ask questions and address any concerns. We'll take the time to explain the process so you feel comfortable with the plan and excited for your new smile!
Preparation: Dental implants need to be placed in a clean and healthy mouth. If you need any fillings, root canals, or extraction of a diseased tooth, it will need to happen and be fully healed before the implant surgery.
Placing the Implant: A cut is made in the gum tissue and a small hole is drilled in the jawbone. The titanium implant is secured in the hole and the gum tissue put back in place. A healing cap allows your gum tissue to heal in the proper shape while the bone bonds to the implant. Every patient is unique: it could take a few weeks or a few months for your mouth to heal.
Placing the Crown: The healing cap is replaced with an abutment, which is a small piece connecting the implant to the crown. Finally, a crown created to match your natural teeth is placed on top.
Ross Dental is the best dental clinic for tooth implant surgery because our top priority is YOUR comfort! We offer sedation dentistry for a completely pain-free, anxiety-free experience and provide Bose noise-canceling headphones for our patients to wear during any procedure.
How much time does an implant procedure take?
The length of time the dental implant process takes will vary depending on your situation. After your initial meeting with Dr. Ross, you should know whether or not bone grafting is necessary for your implant placement. If bone grafting is required the dental implant procedure will take 3 to 4 months longer. Usually, bone grafting is necessary when your tooth has been missing for over a year. If your tooth has gone missing it's important to replace it as soon as possible to reduce the cost and time of the implant process.
The dental implant placement takes 1 to 2 hours, but the healing time can take up to 3 months. During the healing process, your implant merges with the bone and the surrounding area to build a solid structure.
The last part of the dental implant process is the crown. Placement of the crown takes about 1-2 visits depending on the patient. The crown gives the look and feel of a real tooth. This part of the procedure is where you start to realize how beneficial a dental implant will be.
The time of a dental implant procedure varies dramatically depending on the patient. To see how long it will take, contact Dr. Ross and begin your initial meeting about dental implants.
Is the dental implant procedure risky?
Dental implants are a very successful procedure in the medical-dental field, with the jawbone fusing with your implant as if it were a real tooth root. This is how the stability and strength necessary to support the replacement tooth is gained. Dental implants won't harm your body, either, because they're made out of titanium. It's also one of the safest procedures to replace missing teeth. The risk is high if you choose an unqualified dentist or oral surgeon to handle your tooth implant procedure, so contact the professionals at Ross Dental today.
Dental Implant Surgery Recovery & Aftercare
During recovery, it is essential to practice good oral hygiene to keep the surgery area free from infection and promote healing. You may be prescribed a medicated mouthwash which you must use as directed. Following your dental implant surgery, be sure to follow all your dentist's instructions for aftercare. You'll also need to get regular dental checkups every six months to keep your implant in good condition.
You may experience side effects such as minor bleeding or bruising, or slight swelling of the face or gum tissue. Swelling will likely disappear within 3-5 days.
Pain is generally similar to after a tooth extraction and can be managed with over-the-counter painkillers or as directed by your doctor. Most patients report pain is almost completely gone within 7-10 days.
After your dental implant surgery you should avoid:
Chewing on ice, hard candy, or other hard foods
Smoking
Hot temperature food or drinks (for the first day only)
Touching the area with your finger, tongue, or toothbrush
We want your implant recovery to be as comfortable as possible. Please follow all the instructions given to you by your dental surgeon, and contact us with ANY questions or concerns!
Dr. Ross may advise you to come in frequently to check the implant for any complications. During your time away from the office, you should take care of your implants like they're your natural teeth. You should brush and floss regularly and see your dentist every 6 months.
Dental Implant Restoration Services
We rejuvenate existing dental implants
Ross Dental offers restoration services for patients with existing implants that have become damaged or discolored. Dr. Ross can repair or replace a broken or loose implant, abutment, crown, or bridge so you can smile confidently and comfortably once again! Dr. Ross also performs full arch dental restoration!
Don't trust just any dentist with your dental implant procedure and restoration, choose Waukesha County's best-reviewed dentist. Dr. Ross holds a Doctorate of Dental Surgery and has many years of experience in cosmetic and restorative dentistry. Contact Ross Dental for a consultation or learn how dental crowns can be restored in a single visit with our in-office digital scanning and milling technology.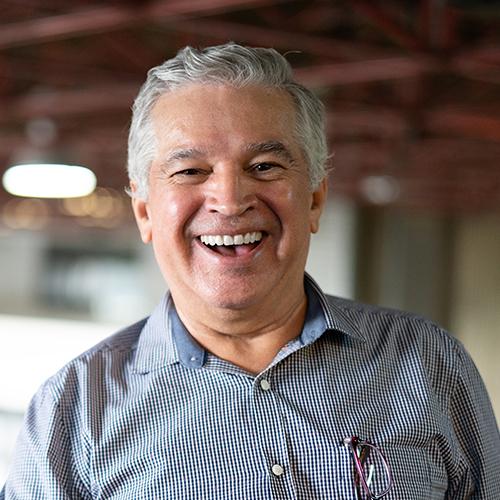 Everyone that I've encountered here has been extremely kind and I've always received fantastic service. They don't push anything on you and always explain everything very well. When I've needed to get in on short notice they've helped squeeze me in.
-Ryan H.
Ross Dental Services in Southeastern Wisconsin
Ross Dental in New Berlin & Waukesha serves patients from locations throughout southeastern Wisconsin, including:
Milwaukee, Brookfield, West Allis, Wauwatosa, Muskego, Pewaukee, Greenfield, Hales Corners, Franklin, Elm Grove, Mukwonago, Big Bend, North Prairie and Wales.