Composite Tooth Bonding
Fix chipped, yellowed or misshapen teeth in Waukesha & New Berlin
Dental bonding is a cosmetic dental procedure in which a tooth-colored resin is applied to a tooth and hardened with a special light. It is often used to repair chips or cracks in teeth or to improve the appearance of discolored or misshapen teeth.
Dental bonding is not as strong as a dental crown or veneer and it may not be suitable for more extensive repairs or for teeth that are subjected to a lot of biting or chewing forces.
Contact Ross Dental for a Quote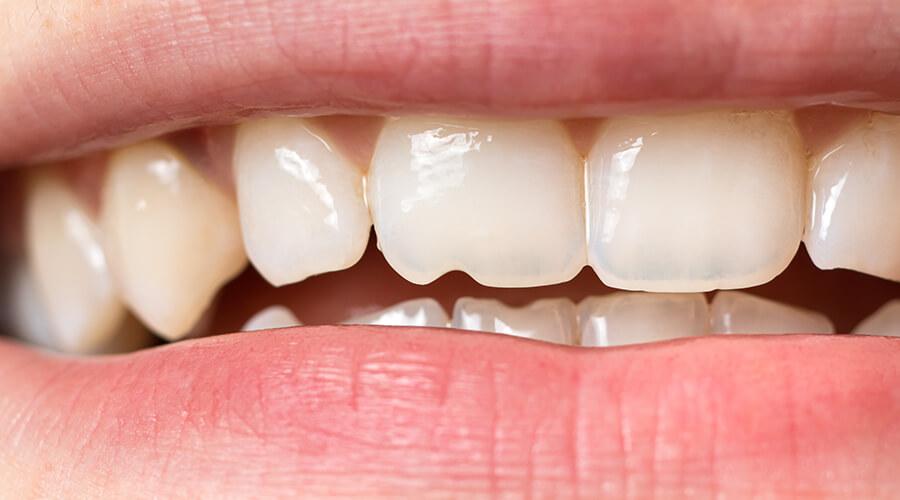 What does dental bonding do?
Repair chips or cracks: If you have a small chip or crack in your tooth, dental bonding can be a quick and relatively inexpensive way to repair it.
Improves the appearance of misshapen teeth: If you have a tooth that is misshapen or uneven, dental bonding can be used to reshape it and make it look more natural.
Covers up discoloration: If you have a tooth that is discolored and cannot be whitened with bleaching, dental bonding can be used to cover up the discoloration.
Fills gaps between teeth: If you have small gaps between your teeth, dental bonding can be used to fill them in and give you a more even, symmetrical smile.
Ross Dental accepts the following insurance plans
Check with yours to see if you're covered for composite dental veneers:
How much does dental bonding cost?
On average, dental bonding costs between $300-$600 per tooth but rates for dental composite bonding depend on a variety of factors. The main factor is whether the procedure is cosmetic or restorative. In most cases, dental bonding is used for teeth whitening, but in a case where it is done for structural reasons such as filling a cavity, then it may be covered by insurance and be much more affordable.
Composite tooth bonding without insurance
No dental insurance? No problem—apply for CareCredit to receive quick coverage based on your credit score. CareCredit covers all sorts of medical and dental procedures for you or the whole family. Apply today to see what kind of coverage you can get at Ross Dental.
Learn More About

Bad credit? No credit? Still no problem.
We're real people here, we get it, and we've been there. Everybody deserves great teeth—if you don't have credit to apply for CareCredit, then take advantage of our payment plan solutions. Just speak with an associate to go over a payment plan that works for you and your budget.
Dental Composite Bonding Procedure
Dr. Ross will apply a white composite material to teeth that are crooked, discolored or misshapen. The composite will be shaped on your tooth to fit your smile and provide the preferred appearance. Once the precise shape is achieved, a laser light will harden the composite resin in place.
After the procedure, your teeth will look and feel fantastic. Whether it's dental bonding for gaps, enamel loss or chipped teeth, our New Berlin dentist office can help you achieve your perfect smile.
Composite Bonding vs Veneers — What's the difference?
Composite tooth bonding and porcelain veneers are different approaches toward the same result. They both correct misaligned, discolored and broken teeth, and can be used on single or multiple teeth.
Veneers: Veneers are pre-made "shells" placed over the surface of one or multiple teeth. Dr. Ross prepares your teeth by removing .5-1mm of the tooth's surface and then bonding the veneer to the area. Veneers can last for up to 25 years.
Tooth Bonding: Dental bonding is slightly different. Unlike veneers, which are crafted outside of the appointment, composite dental bonding is done during the appointment, with Dr. Ross shaping the bond as he works. The teeth are more lightly prepared than with veneers, and as a result, dental bonding typically doesn't last as long. While dental bonding is typically considered more delicate than veneers, bonded teeth are still strong, and do not break easily.
How long does dental bonding last?
Cosmetic bonding usually lasts from 5-10 years, although it often lasts even longer. The shortened lifespan of tooth bonding correlates with it being a less-invasive procedure and having a more accessible price point.