Dentistry for All Ages
in Southeast, WI
Dr. Ross provides preventative dental care to children, teens, young adults, parents and seniors. We provide personalized treatment plans and care to every individual; plans that work in your timeline, your budget and within your family coverage. Let's face it, traveling to three separate "specialized" dentists for each stage of your child's development is a little crazy – on top of regularly going to your adult dentist. Ross Dental is a comprehensive dentist that will treat the whole family at affordable rates.
Contact Ross Dental for a Quote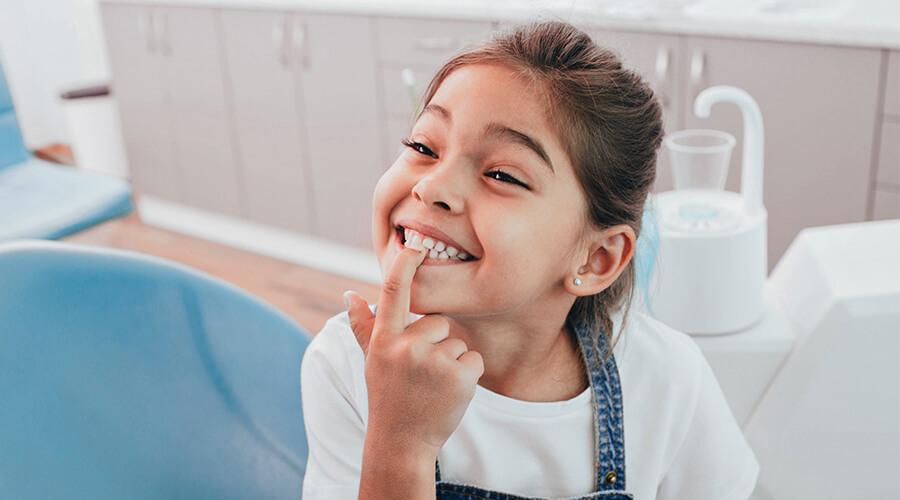 Stress-Free Dentistry
We provide a relaxing environment for children and adults alike. Nobody likes going to the dentist, so we work hard to ensure you're as comfortable as possible at our dentistry and that your treatments are painless. Dr. Ross uses sedation dentistry practices when necessary or for patients who experience anxiety when going to the dentist. It's the number one way for children and adults alike to relax during procedures, treatments, or just regular appointments. Get in touch to schedule your and your child's dental appointment.
Accepted Insurance for Family Dental Care
Ross Dental in New Berlin and Waukesha accepts patients throughout southeast Wisconsin who are insured through:
Not sure if you're covered?
Our team works with you to figure out your family coverage to ensure you get the work you need and stay on budget. Dr. Ross develops personalized plans within your coverage and will quote any extensive work out of pocket. Get in touch to schedule your child's (and family's) appointment today and speak with our financing office to learn more about payment plans.
Contact Ross Dental to speak with an associate about your specific coverage.
Family dental care without insurance
No dental insurance? No problem—apply for CareCredit to receive quick coverage based on your credit score. CareCredit covers all sorts of medical and dental procedures for you or the whole family. Apply today to see what kind of coverage you can get at Ross Dental.
Learn More About

Bad credit? No credit? Still no problem.
We're real people here, we get it, and we've been there. Everybody deserves great teeth—if you don't have credit to apply for CareCredit, then take advantage of our payment plan solutions. Just speak with an associate to go over a payment plan that works for you and your budget.
What's the difference between a children's dentist and a pediatric dentist?
A pediatric dentist specializes in early-life dental practices only, like a Pediatrician. Their offices are decked out in child-friendly decorations and all the works to make children (especially those with special needs) feel relaxed and comfortable.
Though pediatric dentists are specialists, they are not necessary in most cases with children. Dr. Ross is a child dentist, meaning he is qualified (by experience and training) to handle early-life dental practices. Our office, although not decked out in stuffed animals, is designed with patient comfort in mind.
Dentistry for Children with Autism
Dr. Ross is proud to work with children with special needs! Children on the spectrum may have difficulty during their visit to the dentist, and sedation dentistry provides a gentle and effective way to ensure necessary treatments are safely completed for your child.
Tooth Extractions for Children
Is your child experiencing a severe toothache? Headaches? Throbbing? They might be experiencing the first signs of a cavity that should be removed before decay spreads through the whole mouth or nerve. Based on your child's needs and state of health, we can recommend sedation dentistry for the extraction process. Sedation dentistry is safe for children, but Dr. Ross may find an alternate course of action that provides your child with even safer treatment.
Frequently Asked Questions
Contact Ross Dental for more information on our children's dentistry in southeast WI.
How often should I take my child to the dentist?

A child should see the dentist as often as adults do—every 6 months. If there are extenuating circumstances, then your child should come in more regularly so their condition can be monitored closely.
When should I start taking my child to the dentist?

Starting at 12 months, or 6 months after their first tooth comes in. It's important to start early so your child develops good oral hygiene habits.
During the first visits with your child, Dr. Ross will:
Get to know you and your child
Initiate care to prevent or mitigate common pediatric oral diseases and conditions
Provide you with information to prevent dental disease
Begin fluoride treatment for your child as needed
Identify any special risks your child may have for dental problems and begin planning a preventative program
Can my child be left alone at the dentist?

Young children should be accompanied by an adult, especially because Dr. Ross will be advising new parents on how to implement good oral hygiene habits early on. As your child gets older, you can start to leave them alone for most of the visit as we guide them to developing their own hygiene habits.