Apply For
Smile Like You Just Don't Care – Because You Don't!™
Affordable Dental Implants from Milwaukee-area Cosmetic Dentist
Affordable financing, specialized care, stunning results
Getting the smile you want has never been easier: Ross Dental offers comfortable implant procedures at low-cost rates. Whether you're missing a tooth, experiencing tooth decay or just want the smile you've always envisioned, Dr. Ross can help you do it with confidence.
If you're missing teeth and experiencing pain, contact Ross Dental immediately. There's a limited amount of time in which you can get implants after teeth are extracted or lost. Missing teeth can leave you exposed and vulnerable to gum disease and infection. Dental implants are a safe, permanent and natural-looking way to protect your health. To create a dental implant, a replacement tooth or bridge will be mounted into a titanium post positioned in your jaw.
Dental Implant Facts
Your natural teeth are priceless. Our dental implants are affordable.
Ross Dental accepts most dental plans for our restorative dental care. If you don't have insurance or need help with a copay, Dr. Ross will find the best service to fit your budget. Our inexpensive dental implants for Milwaukee-area patients are placed by a certified specialist, who can give you options and guide you on the right path forward.
Common dental plans we service include: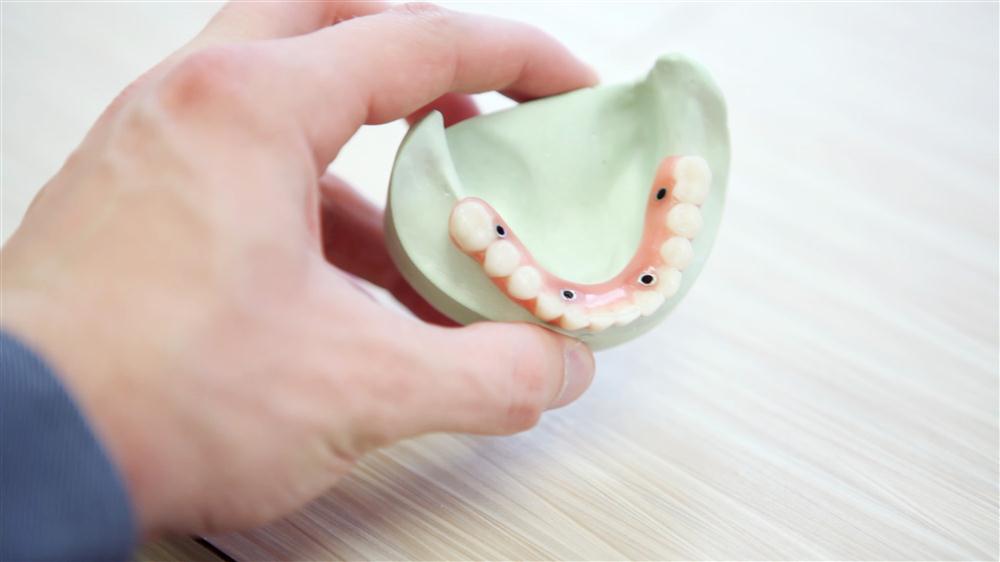 Get A Million Dollar Smile At Minimal Cost With CareCredit for Dental Implants
Most dental insurance plans have an annual maximum between $1,000 and $1,500. If your insurance doesn't cover dental implants or you have no insurance at all, Ross Dental offers dental financing for patients needing more comprehensive treatments like full mouth restoration if you want all your teeth removed and replaced, making it possible to take care of your smile now and pay in gradual installments.
It shouldn't cost an arm & a leg for a stunning smile & a grin. CareCredit is a credit card for health and beauty services, so you don't have to put off the important dental treatments you deserve.
If you need dental payment assistance, visit the CareCredit website to apply and get approved from the privacy of your own home. When you're all set, contact Ross dental for your appointment! With the latest and best dental practices and Wisconsin's MOST caring dental staff, we'll help you create a smile you'll love to show off!

Dr. Ross is always accepting new patients—schedule a dental implant consultation today to get started.
CONTACT ROSS DENTAL FOR MORE INFORMATION
LEARN MORE ABOUT DENTAL IMPLANTS
Matthew A.
2020

Awesome place. The work I had done was fast and painless. I'm sensitive about the condition of my teeth, but they were understanding and helpful and laid out a plan and I will be visiting them for years to come. I highly recommend.
All Google Reviews
Dental Implant FAQs
Got missing teeth? Stop missing out! Schedule a consultation with Dr. Ross to find out if you're a good candidate for dental implants.
Dental Implant FAQ Answers
Is it worth it to replace my missing tooth when it doesn't bother me?
It's best to consult a dentist on what unseen effects your missing teeth may be having on your mouth and jaw, whether or not it's physically bothersome. When you are missing a tooth, the teeth around it bear additional stress from chewing. Some patients compensate for their missing tooth by chewing on the other side of their mouth. This can lead to TMJ disorder, causing your jaw bone and muscles to weaken.

The best way to keep the rest of your teeth strong, healthy, and intact is to replace your missing teeth with dental implants. If you're missing a tooth or multiple teeth, please contact Dr. Ross to discuss your options. Dr. Ross is also a denture specialist, so he is sure to find the solution for you. It's better to replace missing teeth sooner rather than later.
How much do dental implants cost in Wisconsin?
Single implants can range in cost from $2,500 – $5,000, but circumstances can drive that higher. Full-mouth Reconstructive Dental Implants can run from $30,000 to $56,000 or even more for a total implant rehabilitation on a patient with no teeth.
Are dental implants covered by insurance?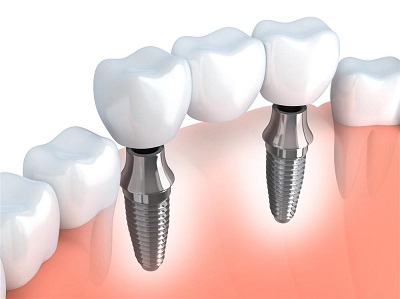 Tooth implants keep your jaw bone from deteriorating.
You'll need to check the coverage details of your specific dental plan to see if implants will be covered, but many insurance companies do not include dental implants as a covered benefit. Most dental insurance plans have an annual maximum of $1,000 to $1,500 per year and this amount is intended to cover basic care. If your plan does include dental implants, it's still limited to the policy's annual maximum.
Ross Dental can help you apply for CareCredit, which allows you to make affordable monthly payments for dental treatments. Bad credit? You still have options. Don't let a lack of insurance coverage get between you and the dental implants you need to protect your health.
What are dental implants?
A dental implant is an artificial tooth. To create a dental implant, your dentist positions a titanium post into your jawbone. After the implant fixture placement, a replacement tooth or dental bridge is mounted onto the titanium post.
What's the first step of the dental implant procedure?
The dental implant procedure begins with a visit to the dentist. During the initial consultation, your dentist will review past dental records and examine the current condition of your jawbone and gums where you are missing teeth. This will determine if dental implants are a good solution for your unique case. X-rays may be taken to help provide Dr. Ross and his team with the information they need.
Are dental implants safe?
Like any surgical procedure, dental implants are not risk-free. There is a chance of infection at the implant site, and patients with tooth implants must keep up with good oral hygiene and regular dental checkups.
Bruxism (teeth grinding) and smoking can have negative effects on dental implants, so be sure to discuss your lifestyle and habits with your dentist prior to the procedure.
On the other hand, dental implants have many benefits, and doing NOTHING about a missing tooth is never the best option.
How much do dental implants cost?
The price of teeth implants can start anywhere from $2,500 to $5,000, depending on your unique circumstances and the dental office you visit. Dental implants are more than just a product, the surgical implant procedure is a medical service performed by a qualified dentist—no shortcuts.
Are dental implants permanent?
Yes, dental implants are a permanent tooth replacement option anchored to the jawbone.
Who are dental implants for?
Dental implants are for anybody missing one or more teeth – however, there is a limited amount of time in which you can get an implant after a tooth is extracted. If you have lost any or all of your teeth from injury, defects, disease, or decay, you should consider dental implants to maintain the structure of your mouth and jaw.
CONTACT ROSS DENTAL FOR MORE INFORMATION
How long does the dental implant procedure take?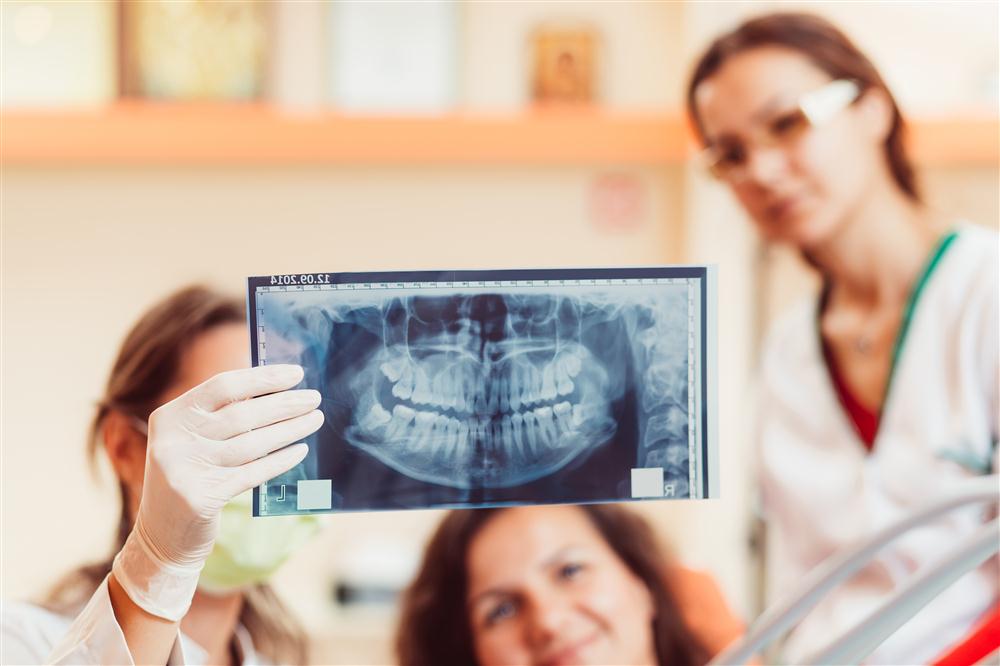 Typically, the dental implant procedure takes anywhere from a few weeks to several months, depending on the specifics of your case. It depends on how much planning is done before implant placement and the quality of the remaining bone in which it is placed. All dental implants require you to wait for the bone to fuse with the implant before a permanent tooth/crown can be placed. One a day implants are available, but they are far more expensive than typical dental implants and dental bridges.
Are dental implants painful?
No! During the procedure you will be under sedation, making your appointment completely pain-free. The placement of dental implants is a surgical procedure and mild pain should be expected after the process is done.
When the numbness wears off you will feel some discomfort. Patients relate the aching pain to a root canal or a tooth getting pulled. Overall though, the benefits of dental implants are worth the slight discomfort following the procedure.
Are dental implants worth it?
Many patients feel dental implants are worth the investment because tooth implants improve your health and offer a permanent solution to missing teeth. They look and feel like natural teeth, allowing you to eat, speak and smile with confidence.
What is stronger: a dental implant or your natural teeth?
Dental implants are as strong if not stronger than natural teeth. The implant is fused to the bone and doesn't shift as natural teeth do. The crown on top of the implant can break and be easily replaced, but the implant stays bonded to your gums. For this reason, dental implants have been known to last a lifetime.
Does medical insurance cover the dental implant procedure?
There is no Medicare benefit for dental implants. Though insurance coverage for dental implants is rare, it is sometimes possible.
It's more likely to have dental implants covered by a medical plan than a dental insurance plan. It will still depend on the insurance plan and cause of tooth loss though, so contact us to go over your dental insurance plan.
Can dental implants get cavities?
No, a tooth implant cannot get cavities because the titanium post and crown will not decay. However, it is still very important to care for your gum tissue and keep a clean mouth.
Do dental implants stain?
Just like natural teeth, tooth implants can stain from coffee, tea, red wine and other food and drink. It is important to brush your teeth regularly or rinse with water after consuming things likely to stain your teeth.
Can dental implants break?
Yes, dental implants can break much like your natural teeth. Avoid chewing things like hard candy or ice to minimize the risk.
Implants can also be prone to breakage if your bite is not aligned correctly, which puts too much pressure on the crown or implant.
Affordable Dental Care Provided in the Greater Milwaukee Area
Ross Dental provides the best dental care in Milwaukee County and the surrounding communities of: West Allis, Brookfield, Pewaukee, Waukesha, Franklin, Muskego, Big Bend, Elm Grove, New Berlin, Hales Corners, Greendale, Mukwonago, North Prarie, and Wales.
Back to Restorative Services