Apply For
Smile Like You Just Don't Care – Because You Don't!™
Top Rated Waukesha Dentist Providing Affordable Dental Care
Waukesha County Dental Clinic for Tooth Implants, Cosmetic Services & Pain-Free Sedation Dentistry
Ross Dental is the best-reviewed dental clinic in Waukesha County offering family dentistry, dental implants, cosmetic treatments and anxiety-free gentle dentistry. Contact us to learn about our convenient financing options, same-day crowns and veneers, or to schedule an appointment!
Make an Appointment CONTACT ROSS DENTAL
Sedation Dentistry is perfect for:
Pain-free dental visits
Zero anxiety regular dental care
Procedures such as wisdom teeth removal
Patients who fear visiting the dentist
Waukesha County's Best Dentist for Implants and Sedation Dentistry
Dr. Dan Ross graduated cum laude in 2003 from the Marquette University School of Dentistry and earned his Doctorate of Dental Surgery in 2007. He teaches dentistry at Marquette and has his own dental clinic in New Berlin serving patients throughout Waukesha County.
Ross Dental is committed to providing painless, anxiety-free dental care with state-of-the-art dental technology and caring staff. Enjoy Bose noise-canceling headphones during your visit and let us know what we can do to make you more comfortable.
We offer emergency dental services to our patients and will adjust our schedule to meet your needs so you don't suffer unnecessary pain. Emergency care at Ross Dental is only available to patients on record. Don't wait for a crisis to happen—schedule an appointment today!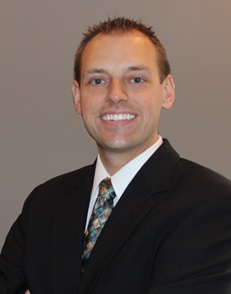 Payment Plans for Patients with No Insurance
Patients with no dental insurance or no coverage for the treatments they need will find affordable expert care at Ross Dental. We accept CareCredit, a credit card you can use for health and cosmetic services and pay off in convenient installments with no added interest for the first 6 months. Dr. Ross also offers free consultations for cosmetic dental services.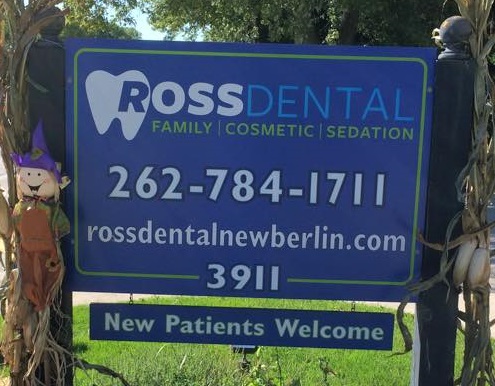 Dental Insurance Plans Accepted
At Ross Dental, we accept most major and participating dental insurance plans:
Ross Dental's Convenient New Berlin Location
Our Waukesha County dental clinic is easy to find with plenty of parking and nearby shops and restaurants.
Waukesha Family Dentist Welcoming New Patients
Ross Dental is dedicated to providing a comfortable visit for all our patients. Whether you're interested in sedation dentistry for an anxiety-free experience, have questions about a procedure or need help enrolling in CareCredit, our friendly and experienced staff is here to help.
Give yourself a reason to smile--contact Waukesha's top-rated dentist today or call 262-784-1711