CEREC one-day crowns, veneers & dental restorations
Same-day CEREC dentistry gives Waukesha-area patients fast, affordable fixes
CEREC® (Chairside Economical Restorations of Esthetic Ceramic) technology uses computer-aided design (CAD) and computer-aided manufacturing (CAM) to create custom dental ceramics including beautiful veneers right here in our office--no more temporary fillings or second appointments.
Ross Dental of New Berlin & Waukesha uses the latest and best methods in modern restorative dentistry to make even substantial tooth restoration fast, painless and affordable.
Sedation dentistry and Bose® noise-canceling headphones to make every dental visit as comfortable as possible. Our caring staff understands the anxiety some patients suffer when dental work is needed, and our goal is to provide a completely pain-free experience.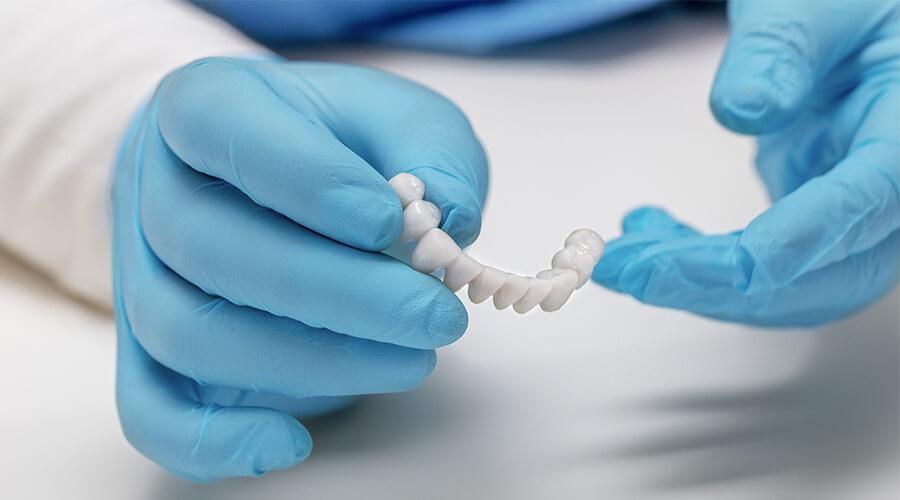 How the CEREC® system works
QUICK, CLEAN IMAGING
The CEREC® Omnicam is a tiny camera used to scan a precise 3D image of the damaged tooth in natural color. The scanned image is digitally transferred to a computer for design.
COMPUTER-AIDED CREATION
CEREC® Software with CAD is used to design a perfect restoration. Dr. Ross then selects a ceramic block matching the shade of your natural teeth.
MILLING IN MINUTES
The milling unit uses CAM to create a custom dental restoration, ready in about 15 minutes. Dr. Ross bonds the crown or veneer in place and your dental restoration is complete.
Advantages of CEREC® restorations
Natural-looking custom-made dental ceramics
No second appointment necessary
Only biocompatible materials are used—no more unsightly metal fillings
Strong, durable, and dependable
No uncomfortable temporary crowns or caps
Trusted results: decades of research went into CEREC® technology
With CEREC® one-day crowns, veneers, overlays, inlays, onlays, and fillings your decayed or damaged teeth can be repaired with high-quality long-lasting restorations in a single painless, and convenient dental appointment.
What about the cost? Are dental bridges & crowns covered by insurance?
YES! Some dental insurance plans have a 12-month waiting period, but unfortunately, toothaches don't wait around to bother you until you have those benefits. That's why we offer affordable payment plans to provide you with the dental healthcare you need when you need it. Some common dental plans we service include:
Will my insurance cover CEREC crowns?
At Ross Dental we accept a wide variety of insurance coverages for all of our restorative dental procedures. CEREC same-day crowns cost an average of $1,200 to $1,700. Despite the higher price, CEREC crowns can still save you money in the long run. CEREC crowns fit better and bond stronger, allowing them to last up to 3 times longer than typical porcelain crowns. Typical crowns will last an average of around 5 years, while CEREC crowns can last up to 15.
Contact Ross Dental to speak with an associate to go over your specific coverage plan.
Same Day Crowns Without Insurance
No dental insurance? No problem—apply for CareCredit to receive quick coverage based on your credit score. CareCredit covers all sorts of medical and dental procedures for you or the whole family. Apply today to see what kind of coverage you can get at Ross Dental.
Learn More About

Bad credit? No credit? Still no problem.
We're real people here, we get it, and we've been there. Everybody deserves great teeth—if you don't have credit to apply for CareCredit, then take advantage of our payment plan solutions. Just speak with an associate to go over a payment plan that works for you and your budget.
If you don't have insurance and don't have the credit to apply for CareCredit, come discuss your dental care payment options with Dr. Ross. We'll set up a
personalized payment plan
just for you, we assure you that you'll be smiling when you leave our office.
Contact our New Berlin & Waukesha Family Dentist to get a quote and learn more about our accepted insurance and payment options.
Same Day Dental Restorations for Patients in & around Milwaukee
Ross Dental's offices are easy to find, a short 20-minute drive from Milwaukee and many surrounding cities, and have plenty of free parking. We offer affordable payment options, accept most types of dental insurance and make every visit completely comfortable and pain-free.