Apply For
Smile Like You Just Don't Care – Because You Don't!™
Porcelain Veneers from Milwaukee-Area Cosmetic Dentist
Affordable Financing, Painless Cosmetic Dentistry and Stunning Results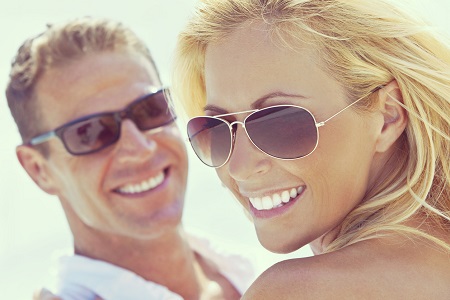 Get a free cosmetic dentistry consultation at Ross Dental.
Porcelain veneers are thin porcelain shells shaped and bonded to the front of your teeth. Now patients at Ross Dental can benefit from CAD/CAM dental technology with CEREC® one-day veneers. You can complete substantial cosmetic treatments in a single convenient visit!
FREE CONSULTATION! CONTACT ROSS DENTAL
High-quality porcelain veneers are as strong as your original tooth enamel and incredibly natural-looking. Our porcelain veneers also resist stains for a long-lasting bright and beautiful smile.
Porcelain veneers are one of the fastest and easiest ways to fix:
Discolored teeth (from root canal treatment, excessive fluoride, or other causes)
Worn-down teeth
Chipped or broken teeth
Misaligned, uneven or awkwardly shaped teeth
Gaps between teeth
Check out before and after photos in our cosmetic gallery.
Ross Dental of New Berlin is the best place for Milwaukee patients to find affordable cosmetic dentistry. Porcelain veneers are a popular choice for straighter, whiter teeth, and are commonly used by celebrities to achieve a perfect-looking smile. We also offer bonded veneers, Invisalign, teeth whitening and many restorative dentistry options.
How much do veneers cost in Wisconsin?
A veneer can cost as little as $600 and as much as $2,000 per tooth. The laminate (resin or composite) veneers may cost you around $3,500 for the front six teeth. On the other end of the spectrum, we have porcelain veneers that can usually run around $1,700 per tooth.
I prefer not to place resin veneers at all. They cost me the same amount of time and cost. I try to talk people into porcelain all the time. They look better and last longer. 1 veneer can cost you around $1,370. In quantities of 4, they can cost you around $1,025 each. Volume pricing is based on multiples of 4.
Porcelain Veneers vs Composite Veneers
There are two types of dental veneers available to brighten your smile. While porcelain veneers are made in a lab from a mold of your teeth, composite veneers are affixed to your teeth in one visit. The application of composite veneers is similar to that of dental bonding, where resin is applied over the front of the tooth. Composite veneers are generally cheaper than porcelain but are more susceptible to staining, and typically last 4-8 years compared to 10-15 years for porcelain.
In just one visit, Dr. Ross will apply composite veneers to your teeth, instantly whitening your smile. The procedure is tailored to your unique situation, ensuring the smile you leave with is the one you've always wanted. This procedure is pain-free, and you'll leave our dental office with a smile you are proud of! Wondering whether porcelain or composite veneers are best for you?
Porcelain Veneer Process
Getting porcelain veneers starts with your free cosmetic dentistry consultation at Ross Dental. If you have questions about porcelain veneers or want to compare porcelain veneers to crowns bonded veneers, Dr. Ross and his team at Ross Dental will happily answer any and all of your questions.
You will get full details about the procedure, cost, insurance coverage and durability of porcelain veneers. Before anything happens, we'll make sure you have all the information you need to feel comfortable and confident about your new veneers and payment method.
During your cosmetic consultation, we'll make an impression of your teeth, providing precise measurements for the shaping and forming of your porcelain veneers. Preparing your teeth for an application involves removing some enamel from the tooth surface, and some reshaping. The amount of enamel removed is equal to the thickness of the veneer.
On your next visit, the veneers will be bonded to your teeth, immediately straightening and whitening your smile.
In most cases, no anesthesia is required for this painless procedure. Applying your new veneers can usually be done in just one visit!
Milwaukee's Best Porcelain Veneers are in New Berlin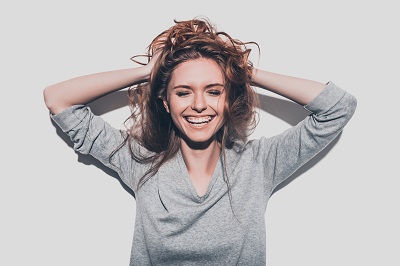 Ross Dental uses the latest technology and we're dedicated to your comfort.
Dr. Ross teaches dentistry at Marquette and is immersed in the latest and best methods in modern dentistry. Our comfortable, convenient location in New Berlin means less overhead than a high-rent high rise in Milwaukee. Read our patient reviews on Google to see what people are saying about Ross Dental!
Ross Dental is about a half hour drive from downtown Milwaukee. Come enjoy our ample free parking and hometown pricing on world-class cosmetic dentistry! You can get the same cosmetic dentistry the rich and famous do, without the high price tag.
Many Milwaukee dentists providing porcelain veneers require multiple visits to complete the procedure, which costs patients more time and money. At Ross Dental porcelain veneers are often completed in just one visit!
Dental Veneers Cost & Insurance Coverage
A common question is, does insurance cover veneers? Typically, cosmetic dental procedures are not covered by insurance. You should check with your insurance provider to fully understand the coverage of your specific dental plan to determine if your cosmetic dental services are covered.
Ross Dental Accepts the Following Insurance Plans:
Veneers generally cost $500 - $1,300 for composite and $900 - $2,500 for porcelain, depending on the specifics of your unique case. We can give you an accurate quote after evaluating your teeth and improvement desires. Schedule a free consult today for exact costs.
FREE CONSULTATION! CONTACT ROSS DENTAL
Get A Million Dollar Smile At Minimal Cost With CareCredit
If your insurance doesn't cover porcelain veneers or you have no insurance at all, Ross Dental offers dental financing for patients seeking cosmetic dentistry, making it possible to take care of your smile now and pay in gradual installments.
It shouldn't cost an arm & a leg for a stunning smile & a grin. CareCredit is a credit card for health and beauty services, so you don't have to put off the important dental treatments you deserve.
Visit the CareCredit website if you need dental payment assistance, and apply and get approved from the privacy of your own home. When you're all set, contact Ross dental for your appointment! With the latest and best dental practices and Wisconsin's MOST caring dental staff, we'll help you create a smile you'll love to show off!

If veneers don't seem like quite the right fit for you we offer teeth implants for:
Affordable Dental Care Provided in the Greater Milwaukee Area
Ross Dental provides the best dental care in Milwaukee County and the surrounding communities of; West Allis, Brookfield, Pewaukee, Waukesha, Franklin, Muskego, Big Bend, Elm Grove, New Berlin, Hales Corners, Greendale, Mukwonago, North Prarie, and Wales.
Back to Cosmetic Services