Apply For
Smile Like You Just Don't Care – Because You Don't!™
Safe, Natural-Looking Composite Fillings near Milwaukee
Get affordable tooth-colored dental fillings at our New Berlin dental office
Ross Dental provides composite resin fillings for adults and children living in Milwaukee and the surrounding areas. Composite fillings are a safe, natural-looking fillings for front teeth and molar repair. Composite fillings can also be used to make minor cosmetic repairs, such as fixing small chips on the surface of your teeth.
Advantages of composite fillings:
Composite fillings contain no mercury
Resin fillings are cured by the time you leave the dental office, no waiting to eat
Bonded directly to your tooth so your teeth stay strong
Less drilling means more of your natural tooth enamel is preserved
Metal fillings conduct heat and cold, causing sensitivity; resin won't
Generally last five to seven years, often longer
CONTACT ROSS DENTAL
For a healthy smile!
Cavity Filling FAQ
How long do composite dental fillings last?
No matter the filling material (gold, amalgam, porcelain etc.), all fillings eventually need replacement. Composite dental fillings usually last 5 to 7 years, but often last longer.
Can you eat after composite fillings?
Yes. Composite fillings harden immediately, meaning you can eat immediately after your appointment. You may experience increased temperature sensitivity in the weeks following; This should not impact your ability to chew normally and should go away within 3 weeks.
Back to Top
Can you whiten composite fillings?
Ross Dental provides professional teeth whitening services to patients across Wisconsin. Just like every set of teeth is different, so is every whitening process. If you'd like to whiten a filled tooth, talk to Dr. Ross before and after your appointment to create a whitening plan that's right for you.
Are composite dental fillings safe?
Yes. The majority of speculation on composite resin's safety has to do with BPA (a component in composite resin fillings), and is misinformed. We consume BPA on a daily basis in our food, drinks and canned goods, and there is no evidence to suggest adverse side effects in humans. BPA passes safety standards all the way to the US FDA, and is not considered to pose a human health risk.
Do composite fillings hurt?
Painful visits to the dentist are a thing of the past. At Ross Dental, we offer a variety of services to make your appointment as comfortable as possible, including: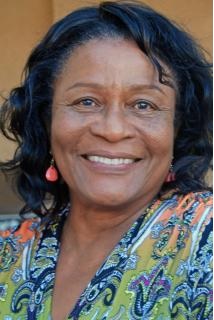 Bose® noise-canceling headphones
Aromatherapy
Blankets and pillows
Music
Composite Fillings vs Porcelain Veneers
Composite resin fillings and veneers can be used to correct some of the same problems such as chipped or broken teeth. In general, porcelain veneers are better suited when there is a more severe issue or larger area of damage on your teeth.
Composite Fillings vs. Amalgam
Composite fillings are more popular than silver amalgam because they match the natural color of your teeth.
Does Insurance Cover Composite Resin Fillings?
YES! At Ross Dental we accept a wide variety of insurance coverages for all of our restorative dental procedures. Occasionally, insurance companies will ask you to pay the difference between a composite filling and a traditional silver filling when being placed in molars. If you are uncertain about your insurance coverage, ask the team at Ross Dental to check your benefits.
Some common dental plans we service include:
Some dental insurance plans have a 12-month waiting period, but unfortunately, toothaches don't wait around to bother you until you have those benefits. That's why we offer affordable payment plans to provide you with the dental healthcare you need when you need it.
CareCredit is a beauty and health credit card that can help you if you need dental payment assistance. Go to their website and apply and get approved from the privacy of your own home.

If you don't have insurance and don't have the credit to apply for CareCredit, come discuss your dental care payment options with Dr. Ross. We'll set up a
personalized payment plan
just for you, we assure that you'll be smiling when you leave our office.
Have a cavity? Contact Dr. Ross!
CEREC Same-Day Custom Dental Restorations
Whether you want to replace an ugly metal filling, improve spacing or protect a damaged tooth you can get the restorative or cosmetic dental treatment you need in just one visit. Learn more about the advantages of CEREC CAD/CAM dentistry or contact Ross Dental for an appointment.
Here at Ross Dental, we provide a full range of dental services including composite resin fillings, implant restoration, and root canals
Back to Top
Back to Restorative Services