Apply For
Smile Like You Just Don't Care – Because You Don't!™
Single Tooth Replacement Options & Cost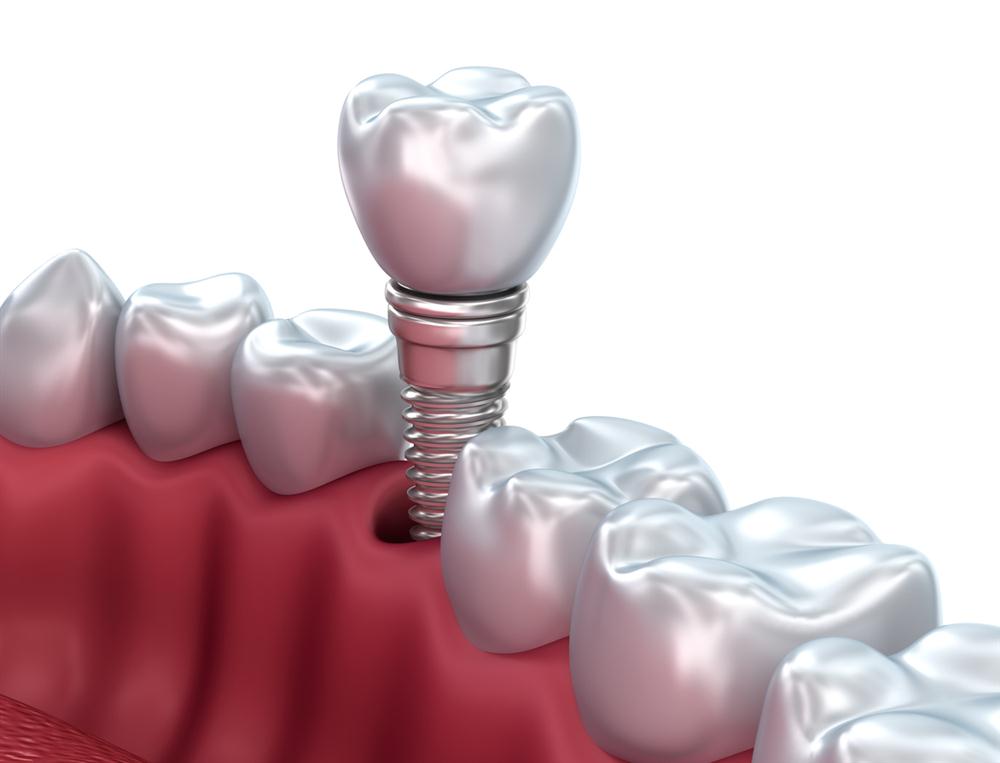 Single tooth implant
Replace a Single Missing Tooth with a Dental Implant or Bridge
Any case of a missing tooth can affect your speech, smile, eating habits and confidence, even if only one is gone. In most cases where a single tooth is missing, Dr. Ross recommends a dental implant or a bridge to replace the tooth. Comprehensive full mouth dental implants are also available for patients with multiple missing teeth.
Single tooth implants vs dental bridges
Advantages of Tooth Implants
Dental implants are the most natural-looking and feeling way to replace a missing tooth. You'll be able to eat, talk and smile naturally with a tooth implant. Not only will your tooth implant match your own natural teeth, it prevents bone loss and decay in the jaw, which occurs when teeth are missing.
On average, a single tooth implant procedure takes 1-2 hours and has a recovery time of 2-4 months. Each tooth implant procedure is unique. Contact Ross Dental today for specific information about replacing YOUR missing tooth!
Contact Ross Dental Schedule an Appointment!
Advantages of Dental Bridges
A dental bridge is the most common non-implant option for replacing a missing tooth. A 3-unit dental bridge is made up of a crown on each side with a bridge (false tooth) in the middle. They are low maintenance and quickly become comfortable.
One drawback of using a dental bridge is grinding down the healthy teeth alongside the missing tooth so the crown will stay in place. For patients who already have crowns or need crowns on adjacent teeth, a dental bridge is the preferred option.
Cost of Dental Implant vs Bridge for Replacing a Missing Tooth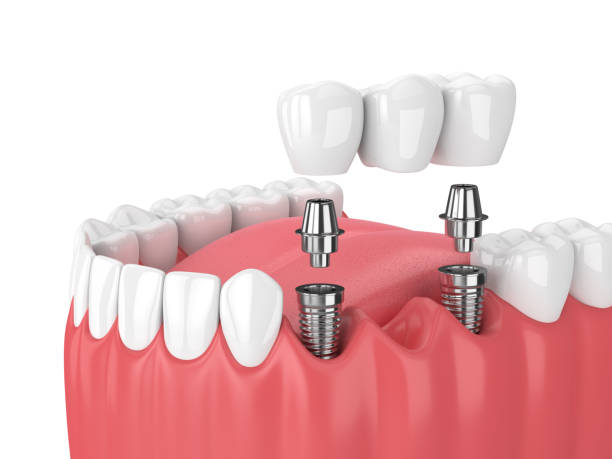 Dental Bridge
A dental implant is the most cost-effective way to replace a missing tooth. It can cost more up front compared to a dental bridge (on average between $1000 and $3000 per tooth for an implant vs $750 to $1500 per tooth for a bridge).
But dental implants generally last longer and require less maintenance and repair work than other tooth replacement options, saving money over the long run.
Affordable Dental Implants for a Missing Tooth
The price of dental implants depends on many factors including the type of implant, location of the dental office, overall health of the patient and the number of teeth being replaced.
Ross Dental offers tooth implant consultations, expert services and flexible payment options. We accept most dental insurance plans and ensure replacing a missing tooth is a comfortable procedure with sedation dentistry.
New Berlin tooth implant dentist with fair prices
Dr. Ross is an experienced implant dentist helping patients from all over the Milwaukee area. Patients at our comfortable New Berlin dental clinic benefit from his expertise (Dr. Ross teaches at the Marquette University School of Dentistry) and avoid the high price tags found at many dental offices in downtown Milwaukee.
Ross Dental Services in Southeastern Wisconsin
Ross Dental in New Berlin serves patients from locations throughout southeastern Wisconsin, including: Milwaukee, Brookfield, Waukesha, West Allis, Muskego, Pewaukee, Greenfield, Hales Corners, Franklin, Elm Grove, Mukwonago, Big Bend, North Prairie and Wales.
Back to Restorative Services