Apply For
Smile Like You Just Don't Care – Because You Don't!™
Ross Dental Is Easy To Find…And Even Easier After You Arrive!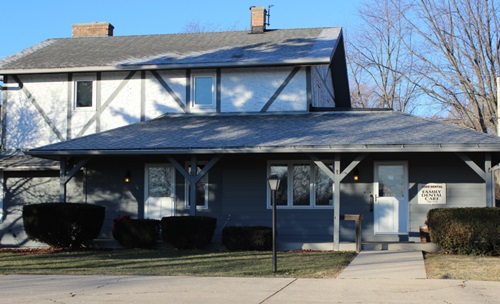 Driving Directions to Ross Dental New Berlin from Surrounding Cities
Ross Dental is located in New Berlin, WI just south of the National Ave and Moorland Rd intersection (office on the west side of Moorland Rd). See below for driving directions to our dental office from Greenfield, Waukesha, Brookfield, and Muskego.
If you need assistance of any kind or require emergency treatment during closed office hours, please call 262 955-7930. When we are closed, our phone line is monitored by an answering service, ensuring you get the help you need when you need it. One of our friendly team members will return your call at their soonest availability.
*Driving directions below are approximate
From East – Greenfield
If you are traveling from the Greenfield area to Ross Dental in New Berlin, follow these simple directions:
Get onto I-43 S/I-894 W from S 84th St- follow it for .8 miles
Continue to travel on I-43 S to New Berlin for 4.7 miles
Take Exit 57 From I-43
Drive to S. Moorland Rd for 1.5 miles
Ross Dental will be on the right side of the road
From West – Waukesha
Follow the below driving directions when you are traveling from Waukesha to Ross Dental in New Berlin:
Head east on W Main St toward Gaspar St
Take the 2nd right onto N Barstow St
Turn left onto W Broadway St
Turn left to stay on W Broadway St
Turn right onto N Racine Ave and follow it for 2.7 miles
Turn left onto W Coffee Rd and travel for 3.8 miles
Turn right onto S Moorland Rd and continue for .5 miles
Ross Dental will be on the right side of the road
From North – Brookfield
When traveling from Brookfield, WI to Ross Dental in New Berlin, find your way using the below directions:
Head west on W North Ave/Waukesha M
Take the 1st left on Pilgrim Rd
Continue onto Pilgrim Pkwy E for 1.7 miles
Continue onto N Moorland Rd for 4.4 miles
Ross Dental will be on your right
From the South – Muskego
If you are visiting Ross Dental in New Berlin from Muskego, follow these directions to arrive on time:
Head north on Pioneer Dr toward Janesville Rd
Take the 1st right onto Janesville Rd for 1.8 miles
Turn left onto Moorland Rd and travel for 2.2 miles
At the traffic circle, take the 2nd exit onto S Moorland Rd
At the 2nd traffic circle, take the 1st exit onto Country Rd O and travel for 1.5 miles
Make a U-Turn at W Howard Ave
Ross Dental will be on your right
Ross Dental
3911 S Moorland Rd
New Berlin, WI 53151
262.784.1711
CONTACT ROSS DENTAL
FOR MORE INFORMATION