Apply For
Smile Like You Just Don't Care – Because You Don't!™
Free Cosmetic Dental Consultations
New Berlin's Top-Rated Cosmetic Dentist Helps You Understand Costs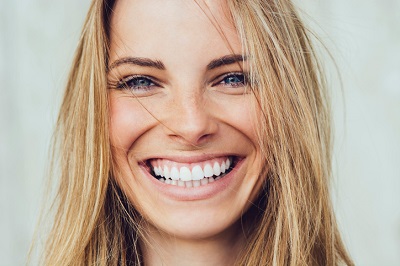 Getting the smile of your dreams is easier & more affordable at Ross Dental.
At Ross Dental, we know cosmetic dentistry can seem frightening. The procedure, the results and the cost can all add up, causing unnecessary stress and anxiety. Our friendly and dedicated staff makes cosmetic dental services easy to understand, by providing free consultations.
During your consultation, we'll walk you through the entire desired treatment step by step. All costs will be explained upfront and all of your questions will be answered. There will be no surprises on the day of your treatment and you can feel at ease knowing Ross Dental will make the procedure quick and painless.
FREE CONSULTATION! CONTACT ROSS DENTAL
Milwaukee's Best Cosmetic Dentistry
You don't have to live with crooked, discolored or uneven teeth. Ross Dental offers thin porcelain veneers, a convenient alternative to professional whitening that won't make your teeth or gums sensitive.
Book your free consultation to learn more about:
Even if you aren't sure what type of cosmetic treatment you're looking for or whether cosmetic dentistry is right for you, we are here to answer your questions and explain your options. Schedule your free consult today!
Stress-Free Cosmetic Dentistry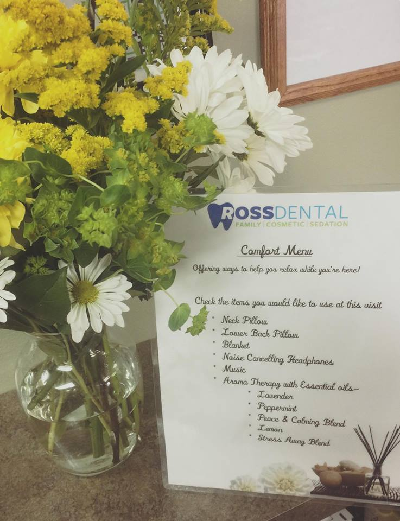 We help every patient feel as comfortable as possible during every visit.
We offer sedation dentistry to make any dental visit completely comfortable, and we also offer our patients a comfort menu with complimentary options to help you relax during your treatment:
Bose noise-canceling headphones
Neck pillow
Lower back pillow
Blanket
Music
Aromatherapy with essential oils (lavender, peppermint, lemon, peace & calming blend, stress away blend)
Financing Options Available For Cosmetic Dentistry
If concerns about paying for your cosmetic dental services are keeping you from the smile you want, we'll help you put those concerns to rest.
Ross Dental's prices for cosmetic treatments are very affordable, with financing options available to help you get the treatment you need right away, and pay for it comfortably over time.
From helping our patients understand their insurance coverage to helping you sign up for CareCredit (a popular payment option featuring interest-free monthly payments), our dental professionals will provide you with the answers and information you need.
Don't live with a less-than-spectacular smile for one more day. Ross Dental makes flawless cosmetic dentistry accessible & anxiety-free for people across the Milwaukee area. Contact Ross Dental for a cosmetic consultation and get ready to smile like you just don't care...because you don't!
Affordable Cosmetic Dental Care Provided in the Greater Milwaukee Area
Ross Dental provides the best dental care in Milwaukee County and the surrounding communities of; West Allis, Brookfield, Pewaukee, Waukesha, Franklin, Muskego, Big Bend, Elm Grove, New Berlin, Hales Corners, Greendale, Mukwonago, North Prarie, and Wales.
Back to Cosmetic Services