Apply For
Smile Like You Just Don't Care – Because You Don't!™
Clear Aligners are an Affordable Alternative to Invisalign
Custom clear aligners cost less at Ross Dental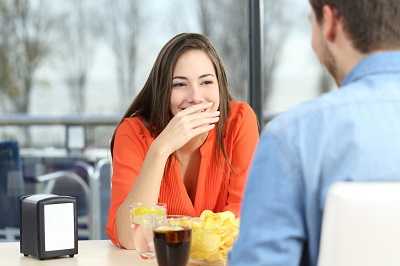 Stop hiding your smile. Boost your confidence with affordable clear aligner therapy.
Get the same clear aligner therapy offered by big-name brands like Invisalign for a fraction of the cost from an experience professional in the Milwaukee area.
Dr. Ross uses the same technology and materials used to make the big name brand clear aligners, eliminating the middle man by creating your ortho setups right here in our office. Contact us today to learn which options work for you!
CONTACT ROSS DENTAL FREE CONSULTATION
High-quality clear aligners for a much lower cost
With teeth aligners sold online and over the counter at retailers like Walmart, people have more options than ever for clear aligners. It can be hard to know what will work best for your teeth. Having an experienced professional to help makes all the difference.
Clear Aligners can work with:
gaps
missing teeth
attachments
permanent retainers
Ross Dental offers free consultations for all cosmetic dental treatments so you can make the right decision for your smile and budget.
Learn more about How our clear aligners work.
Free Clear Aligner Consultation at Ross Dental
At Ross Dental, cosmetic dental treatment consultations are completely free. We'll do an exam and discuss clear aligner cost, benefits & answer any questions you may have.
After your second consultation if you decide to move forward your first set of trays will be ready within two weeks. There is no charge if you decide not to proceed.
Ross Dental offers payment plan options so you can get the straight teeth you've been waiting for and make affordable monthly payments.
Our Custom Clear Aligners vs. Invisalign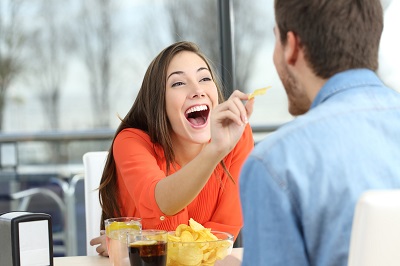 Smile like you just don't care--because you don't!
Clear aligners custom made for you at Ross Dental cost significantly less than Invisalign and other big brand names.
First we scan a 3D image of your teeth and digitally transfer the scan to a computer.
Next, 3D printing is used to create staged models of your teeth.
Finally, a pressure thermoforming machine presses the heated plastic around the models for a precise fit.
We use the same technology and safe, FDA-approved materials used by Clear Correct & Invisalign use to create their alignment trays, for hundreds of dollars less.
How do clear aligners work?
Clear aligners apply pressure to gradually move the teeth and reshape the supporting bone. Each tooth is surrounded by a periodontal ligament. This ligament is surrounded by fluid and tiny fibers that connect the teeth to the surrounding bone.
As soon as the aligner is put on, it starts applying pressure to the targeted teeth. After only a few seconds the fluid is expressed from the ligament and the tooth moves ever so slightly into its position. The ligament is only about a quarter of a millimeter thick, so the tooth can only be adjusted a tiny distance at a time. The pressure from the aligner compresses blood vessels on one side and dilates them on the other, and after a few days, this stress causes the ligament to produce bone cells called Osteoclasts and Osteoblasts. Osteoclasts break down the bone on the compressed side, meanwhile, Osteoblasts build new bone on the opposite side to prevent the tooth from becoming too loose.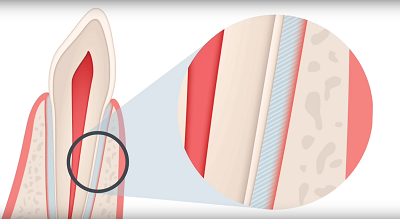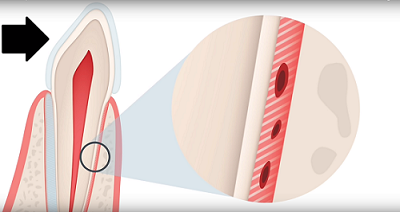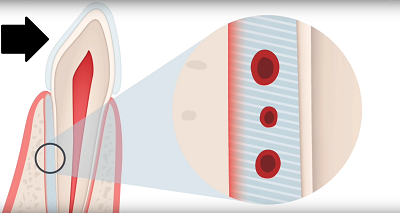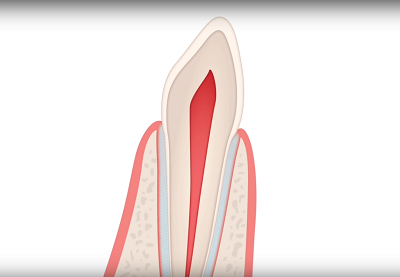 If this process is interrupted for any prolonged length of time, the cells lose their progress and have to start over. That's why it's recommended to keep the aligner on for 22 hours a day. If the bone doesn't get reshaped, the teeth won't stay straight. Once the bone is rebuilt to its new shape, it's time to take out the aligners and begin the new set. The length of this process can vary from person to person, taking longer for adults than children or adolescents. Each aligner moves the teeth a little bit further until it reaches that last step of the treatment, and you have the perfect smile.
How much do clear aligners cost for Milwaukee-area patients?
Clear aligners in Wisconsin range in cost from $3500 to $8000 from a variety of companies. Ross Dental makes it easy for you to find affordable, professionally-made clear aligners customized for you and available near your home.
Visit our comfortable, convenient dental office in New Berlin for a free (and stress-free!) consultation. We straighten smiles throughout the greater Milwaukee area from downtown to Greenfield, Waukesha, Pewaukee and the surrounding cities.
Cosmetic dental procedures like teeth whitening aren't typically covered by dental plans, but that doesn't mean it should cost an arm & a leg for a great smile & a grin. CareCredit is a credit card for health and beauty services, so you don't have to put off the important dental treatments you deserve. Visit the CareCredit website if you need dental payment assistance, and apply and get approved from the privacy of your own home.

Bad credit? That's okay. At Ross Dental we know how important your smile is, and we promise to do whatever we can to help you achieve that confident glow that comes with having pretty pearly whites. We offer specialized payment plans to get you the dental care you need, at a price you can afford.
Schedule a free consultation to meet Dr. Ross and discuss your payment plan options.
CONTACT ROSS DENTAL FREE CONSULTATION
Affordable Dental Care Provided in the Greater Milwaukee Area
Ross Dental provides the best dental care in Milwaukee County and the surrounding communities of; West Allis, Brookfield, Pewaukee, Waukesha, Franklin, Muskego, Big Bend, Elm Grove, New Berlin, Hales Corners, Greendale, Mukwonago, North Prarie, and Wales.
Back to Cosmetic Services