Apply For
Smile Like You Just Don't Care – Because You Don't!™
Wisdom Tooth Extraction & Removal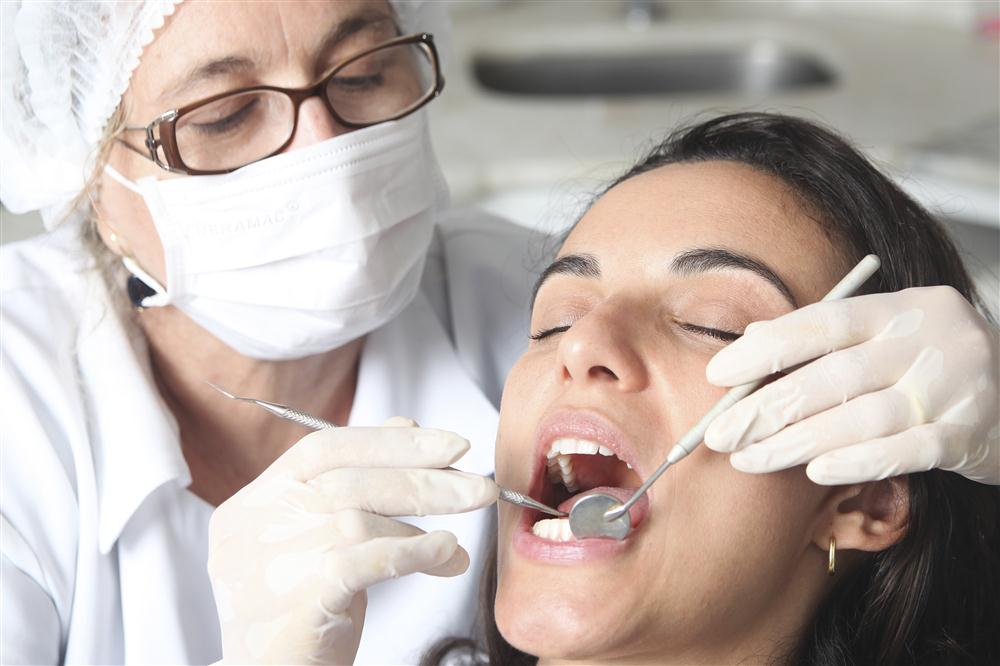 Ross Dental New Berlin is the reliable dentist to give you the guidance you need when your wisdom teeth begin to hurt—it's time for surgery, and we've got you covered. Many of our patients with wisdom tooth pain are teenagers or very young adults who want their teeth removed immediately—but did you know that adults can suffer from wisdom tooth pain into their fifties?
A dental exam from Ross Dental New Berlin can reveal whether you need your wisdom teeth removed or not. Make an appointment with our dentistry today to see how we can help you.
CONTACT ROSS DENTAL FOR MORE INFORMATION
What Age Should I Get My Wisdom Teeth Removed?
Wisdom teeth will heal the fastest for people between the ages of 17 and 25. Adults 26 and older can have smooth recovery periods as long as they follow proper post-surgery care.
Wisdom teeth don't begin to grow until your early teen years, which means that the connective tissue is soft and can be easily removed with little allotted recovery time needed.
It's pretty convenient that wisdom tooth removal gets harder at age 26 and up, the same age most people lose their parental insurance, but Ross Dental New Berlin helps patients combat those price increases.
How Much Does it Cost to Get Wisdom Teeth Removed?
Wisdom teeth removal costs can vary based on how many teeth are removed and whether surgery is required to take them out. Simple wisdom tooth removals not requiring surgery cost an average of $75 to $200 per tooth. If you have all four of your wisdom teeth, the cost is usually around $300 to $800. Wisdom tooth removals that require surgery cost an average of $225 to $600 per tooth, or $900 to $2,400 if all four wisdom teeth are impacted. Dental insurance typically covers $1,000 to $1,500 per year. Your exact coverage can vary based on your dental plan and whether your wisdom teeth removal is considered medically necessary.
No insurance is no problem for Ross Dental of New Berlin
Most insurance plans don't cover dental care anyway—so we've come up with some alternative payment solutions for you, including our CareCredit system set-up.
Patients can apply for CareCredit, which is health insurance that can be used for dental care like teeth whitening, dental implants, and tooth extractions. Contact a Ross Dental associate today for more questions on how to set up your CareCredit account.
PAYMENT QUESTIONS? CONTACT ROSS DENTAL!
Why Should I Get My Wisdom Teeth Removed?
Though many of our extraction cases are related to immediate relief of tooth, gum, or jaw aches, we recommend that patients remove their wisdom teeth to prevent possible costly damages in the future, due to:
Infection
Impacted Teeth
Cysts
And Crowding
These preventative issues can be solved with wisdom tooth removal early in your adulthood—if pain begins to occur late into adulthood then further surgery may be required, possibly followed by hospitalization.
Get your wisdom teeth removed today with the trusted dentists at Ross Dental New Berlin, to keep your mouth healthy and eliminate the need for costly procedures down the road.
Extraction Recovery Tips
It can take up to 2 weeks for your mouth to heal after removal. Our extensive wisdom tooth extraction recovery tips will be given at the time of surgery, but here's a quick, comprehensive list of the techniques to make your recovery smooth:
Relax: take time off school or work to recover
Avoid straws or sucking on bottles/mouthpieces
Apply an ice pack to reduce swelling
Eat soft foods after wisdom teeth removal
Gently brush your teeth over sore areas
DO NOT SMOKE until fully recovered—could cause serious infection, dry sockets & expensive repair surgery
Contact Ross Dental New Berlin for more questions or to schedule your wisdom tooth consultation as soon as possible.
Back to Comprehensive & Emergency Services