Apply For
Smile Like You Just Don't Care – Because You Don't!™
Comprehensive, Anxiety Free Restorative Dentistry in New Berlin
Sedation Dentistry Services available to Quell Common Dental Fears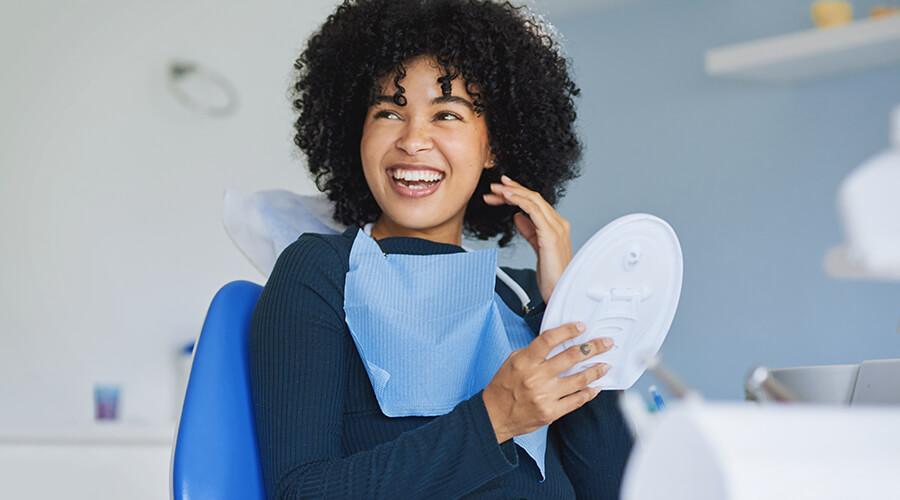 Smile! Ross Dental is now providing New Berlin with comprehensive, pain-free restorative dentistry. Protect or restore your beautiful smile in as little as one visit. The Ross Dental team will make weak teeth healthy again, and keep healthy teeth strong. Our dental clinic utilizes sedation dentistry which keeps patients feeling calm and relaxed. Trust the experienced team of Ross Dental to put a smile on your face, and keep it there for years to come.
Restorative Services
Anxiety-Free Restoration with Sedation Dentistry
We know many people find going to the dentist nerve-wracking, especially when they require more invasive procedures, like fillings or root canals. With sedation dentistry, your next dental visit doesn't need to be scary. The experienced team at Ross Dental is committed to providing patients with an anxiety-free visit. Whether you need a simple filling or fitted for full dentures, we'll walk you through the procedure, alleviating your anxiety. You won't be fully knocked out, which eliminates the groggy feeling which accompanies most anesthesia procedures. Pain-free restorative dental services have made our New Berlin dental clinic a patient favorite.