Apply For
Smile Like You Just Don't Care – Because You Don't!™
Milwaukee Area Sedation Dentistry
Sedation Dentistry for Adults & Children in New Berlin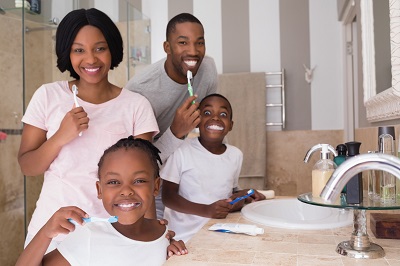 Ross Dental makes dental care painless & anxiety-free for everyone in your family.
At Ross Dental, we make your comfort our number one concern from the moment you arrive. Our caring staff uses the latest and best methods in modern dentistry including sedation dentistry and gentle dentistry to ensure you have a completely pain and anxiety-free dental visit.
Check out Ross Dental's reviews on Google to read what patients from across southeast Wisconsin are saying about us! From our New Berlin neighborhood dental office we serve patients living in Milwaukee, West Allis, Greenfield, Waukesha and the surrounding areas.


CONTACT ROSS DENTAL FOR PAIN-FREE DENTISTRY
Sedation Dentistry FAQ:
What is sedation dentistry?
When medication is used to help patients feel calm and relaxed for dental procedures, also commonly referred to as sleep dentistry or twilight dentistry. The level of sedation depends on the type of treatment and the patient's needs.
How Sedation Dentistry Works
Dr. Ross will determine the level of sedation required to reduce your fear, manage the pain, and ensure your safety. Level of sedation ranges from minimal to moderate to deep, meaning you could be awake but relaxed or completely unconscious. Most patients remember very little or nothing at all about the procedure.
Can you still feel pain with sedation or laughing gas?
Unconscious sedation is a sleep dentistry procedure involving general anesthesia – most patients do not need this level of sedation to eliminate their dental fears or pain. Your risk is also higher with unconscious sedation.
Other methods of sedation include oral sedation (taking a pill very similar to valium), IV sedation (allows the dentist to continually control the level of sedation), and nitrous oxide (aka laughing gas). Laughing gas eliminates or reduces the pain you feel so you can relax.
Cosmetic procedures and dental restoration treatments usually involve some type of sedation. For procedures like root canals or wisdom teeth removal, we prefer sedation via nitrous oxide, aka "laughing gas".
Deb M.
April 2020

I have had many procedures through the years, from fillings, restoring old fillings, root canals, crowns and wisdom teeth. Through all of that, I have had extreme anxiety at each appointment. Today, I decided to try Sedation Dentistry. Oh my, that was a game-changer for me. It was handled very safely and professionally. By the time I arrived, I remember getting into the chair with my blanket and that's about it. They restored 6 fillings and did a root canal in about 2 hours or so. Felt like 10 minutes. I did feel a Novocain shot, but at that point did not really care. I think I slept through most. I will definitely do this again.
Check out this review!
How Sedation Dentistry Feels
Pain-free sedation dentistry (also known as twilight dentistry) sedates you but does not put you completely to sleep. You will be awake during your dental procedure but believe you were asleep, and the best part is, you won't feel a thing.
Cost of Sedation Dentistry
The cost of sedation dentistry depends on your insurance coverage, dentist, location, and type of sedation. In suburbs of Milwaukee, the cost can vary from a hundred dollars to a few thousand depending on the type of sedation used. Nitrous oxide is the most popular gentle dentistry procedure and usually costs around $25 - $100 or more.
The other methods mentioned above, like IV and anesthesia, are mainly used for oral surgery, so the price is much higher than a regular nitrous oxide procedure. Keep in mind, sedation is a separate cost from the dental procedure and is usually not covered by insurance.
Ross Dental's staff can give you an accurate quote on the cost of your sedation needs.
Is Sedation Dentistry Safe?
Sedation dentistry is very predictable, and when a qualified provider tailors treatment for each patient it is a safe and effective way to quell fear and facilitate important dental treatments. Patients with a dental phobia will be much safer with sedation dentistry, as they get to relax.
Consult your doctor before sedation dentistry via anesthesia if you're obese, have sleep apnea, or have other major health concerns. Other sedation options, like numbing cream or laughing gas, are perfect for people who can't sit still and have anxiety during their dental appointments. Sedation dentistry is a very safe procedure. It's productive, almost painless, and keeps you calm during the whole process.
Sedation Dentistry While Pregnant
Typically, sedation dentistry is not recommended for pregnant patients. There are exceptions, so talk to your dentist if you have questions about safe and achievable dental treatments during your pregnancy.
At Ross Dental we go over your medical history with you to ensure nothing goes wrong during sedation. With us, you'll feel safe, calm and comfortable.
Sedation Dentistry for Children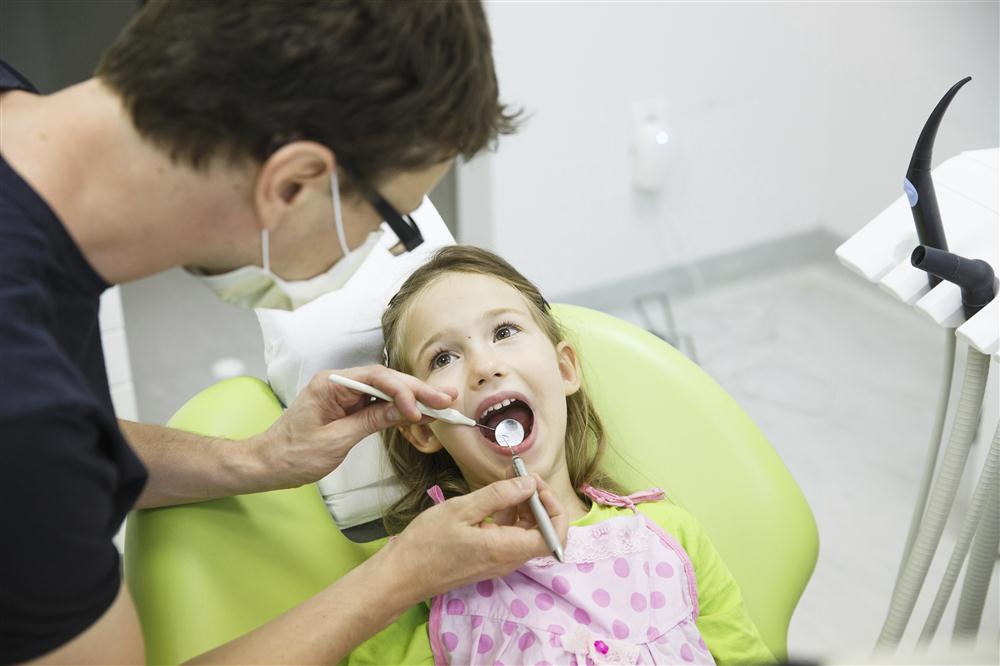 Sedation dentistry can help manage children's dental anxiety.
Managing a child's pain and anxiety during dental visits is essential to establishing good oral health. Sedation dentistry can be used safely and successfully to provide dental treatment for children. It's important for your dentist to meet and evaluate your child to determine the best course of action.
Sedation Dentistry for Patients with Special Needs
Ross Dental is proud to provide exceptional care for every patient. Dental patients with special needs may have extra difficulty during dental visits, and sedation dentistry provides a gentle and effective way to ensure necessary treatments are safely completed.
Patients with special needs include individuals with autism, Down Syndrome, cerebral palsy, emotional disturbances or mental disabilities. Contact Ross Dental today to speak with a caring staff member about sedation dentistry and treatment options for your special needs friend or family member.
Can you eat before sedation dentistry?
It depends on the type of sedation and the type of drugs used. Before your sedation dentistry appointment, Dr. Ross will provide specific instructions including what you can eat or drink.
Can you Drive Home After Sedation Dentistry?
Whether you can safely drive yourself home or not depends on the type of anesthesia used. Many local anesthetics will not inhibit a person's ability to drive safely. Additionally, nitrous oxide wears off extremely quickly, making it possible to drive shortly afterward. However, anesthetics administered orally or intravenously take longer to leave the body. Patients that opt for oral or IV anesthesia will need to arrange to be driven home.
What are the Side Effects of Sedation Dentistry?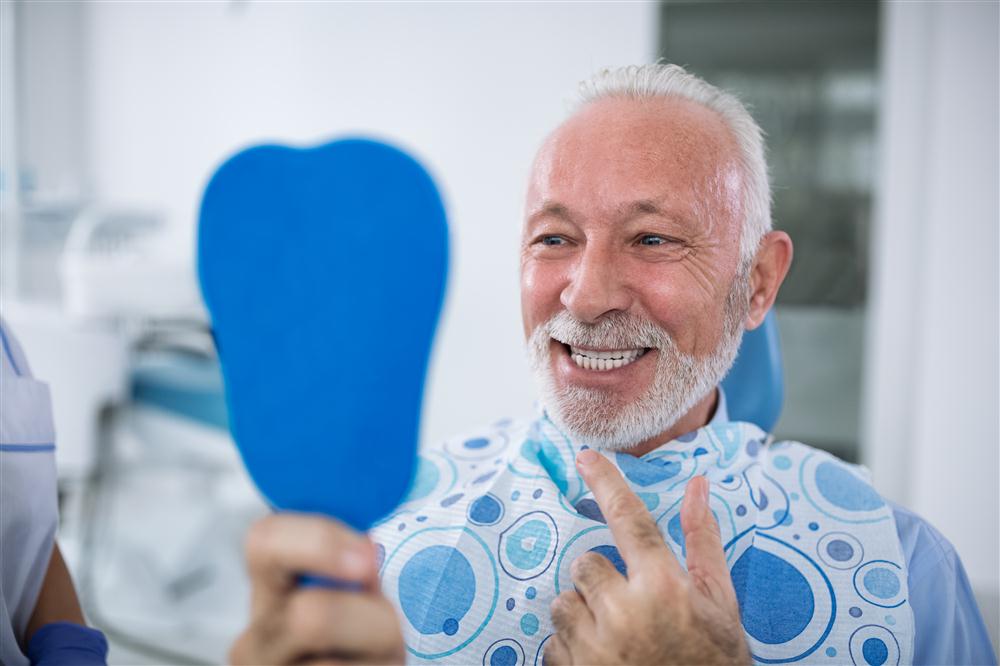 The side effects of sedation dentistry vary depending on the type of anesthesia and the individual patient. The most common side effects are:
Having no memory of the procedure, despite being awake
Inability to drive home
General drowsiness
Some patients also experience:
Dry mouth
Dizziness
Nausea
Headaches
What is Gentle Dentistry?
Gentle dentistry is a practice combining compassionate patient care and painless dental procedures. Sedation dentistry can be part of gentle dentistry.
Ross dental also calms dental-related anxiety by offering our patients:
Highly effective numbing cream for minor procedures such as teeth cleanings
Noise-canceling Bose headphones you can wear during your visit, so you won't have to hear a thing
Ultra-low radiography and radiation-free imaging
Convenient payment options include CareCredit so you can get the treatment you need right away, and make affordable payments over time.
Many of our dental procedures, even substantial cosmetic and restorative treatments can be completed in a single visit, reducing the amount of time you spend at the dentist.
Twilight Dentistry in Milwaukee Keeping You Awake While Eliminating Your Pain and Fear
Proper dental care is crucial for a healthy smile and body. Forfeiting dental care services due to a fear of the dentist puts you at an increased risk of developing other health problems, including but not limited to: bone loss, cancer, hardened arteries, high blood pressure, blood clots, Alzheimer's, and osteoporosis. Ross Dental takes the fear out of the dentist with sedation dentistry, helping you and/or your children sit through their dental appointments awake but pain-free. Visit our comfortable New Berlin dental clinic to meet our caring staff and find out why Dr. Ross is Waukesha County's best-reviewed dentist.
We know going to the dentist can be stressful. That's why we take pride in providing the most comfortable care including longer procedures such as:
CONTACT ROSS DENTAL
FOR MORE INFORMATION